Cylinder Recyclers, the nation's premier Gas cylinder disposal company, offers the widest range of recycling services to help your company reach its environmental and sustainable business goals. Our unique recycling process has helped to eliminate tons of reusable material from landfills while ensuring that your scrap gas cylinders are disposed of in the safest and most economical way. Cylinder Recyclers specializes in disposing of the following gas cylinders:
Acetylene
Argon
Propane
Disposable Propane
Carbon Dioxide Cartridges
 Propylene
 Freon
 Inert Gases
MAPP Cylinders
Fire Extinguishers
Medical Gases
Neon
Helium
Compressed Air
Other Refrigerants
Steel and Aluminum Tanks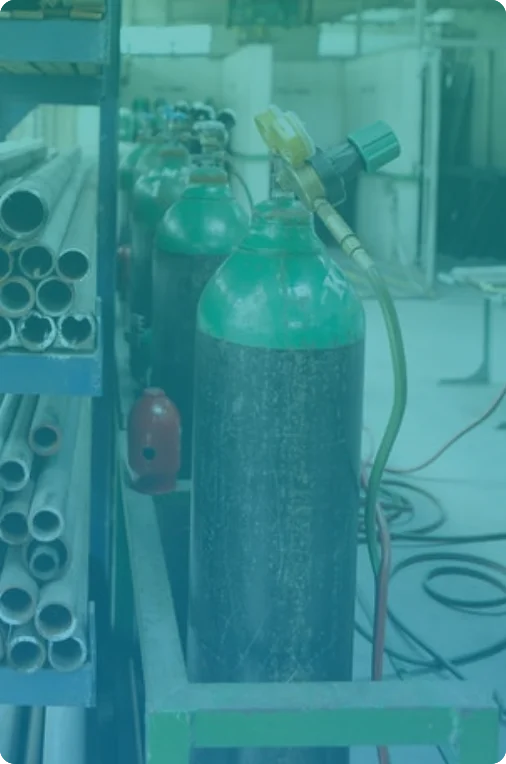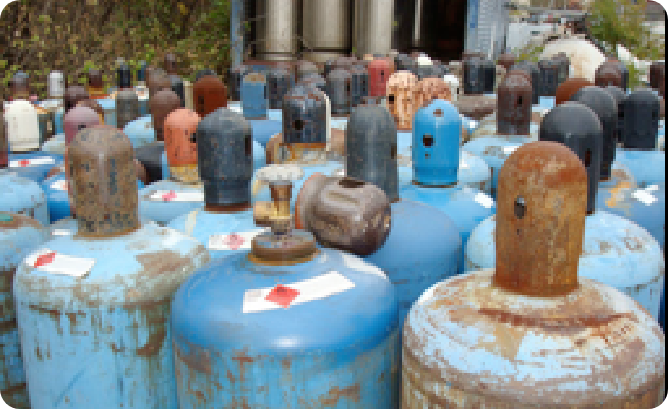 Cylinder Recyclers is the nation's only complete acetylene cylinder recycling option. Our unique service not only offers a safe and environmentally friendly option for disposing of your scrap acetylene cylinders, but liability reduction for your business.
Cylinder Recyclers pallet program is designed for companies in need of gas cylinder disposal that have less than a truck load.
We have specialized pallets that will hold up to 25 cylinders.
Cylinder Recyclers pallet program helps cut down on cost.
We will send you everything you need with detailed instructions to ship your cylinders safely, if you still need help you can give us a call and we will walk you though the shipping process.