On-site Cylinder Processing
and Disposal for Scrap
Metal Recyclers
Previously used compressed gas cylinders can offer recyclers a great source of valuable scrap metal; however the contents inside can be a source of concern. Unknown or potentially hazardous contents create safety, environmental, and liability risks you simply don't need.
By partnering with Cylinder Recyclers, you can confidently eliminate the risks and hazards of cylinder reclaim in a cost effective manner.
Get the scrap, not the risk
We safely de-valve, purge, and prep cylinders for scrap metal recyclers onsite and dispose of unknowns or unwanted tanks.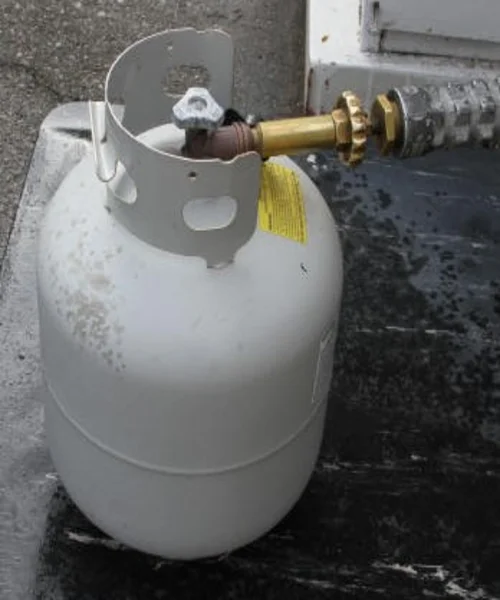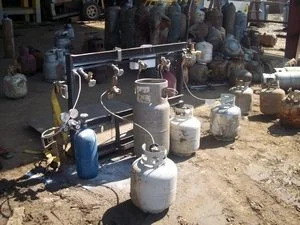 One-Stop Inspection,
Processing, or Disposal
Using our mobile processing unit, we safely and meticulously de-valve, purge, and prep most common inert gas cylinders as well as propane and acetylene tanks for scrapping at your site. We'll also take care of any unwanted or problematic tanks such as those with unknown or potentially hazardous contents.
We'll give you a no-hassle disposal price, thoroughly document and remove them from your site, then safely and expertly recycle them at our facilities–off your property, so it's a load off your mind.
Cylinder Recyclers is one of the nation's most trusted sources for gas cylinder disposal and recycling. We help clients across the nation reduce risk, avoid liability, and maintain sound environmental practices by responsibly disposing of compressed gas cylinders in every size, shape, and substance. And we're the only resource in the nation for recycling spent acetylene cylinders.
We're a partner you can trust when you want the scrap metal–without the risk.